Toad



Real Name

Todd Tolansky

Alias

Race

Mutant

Gender

Male

Affiliation

Brotherhood of Mutants

Powers

Agility, wall-clinging, elongated tongue

Equipment

None
Toad as he appears in fan-fics.
Portrayal
Edit
Toad is always portrayed as slimy and the butt of many jokes.
Toad has incredibly agility due to enhanced leg strength. He also posses an elongated tongue and the ability to stick to walls like Nightcrawler.
Return to Weapon XI
Edit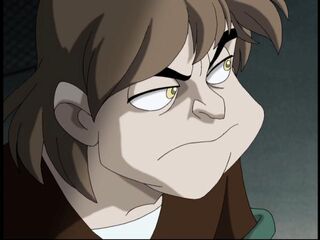 Todd was present when Jim informed the Brotherhood about the X-Men's capture, but he was skeptical about helping until Jim pointed out that the Brotherhood could be next. He then wondered how Magneto knew Wolverine was at the Brotherhood house when Magneto contacted them.
Toad later goes to the base with Wolverine and the other Brotherhood members, commenting that they were going to die. Toad then saves the X-Men. His path is blocked by a now monstrous Liger, but he eventually remembers who he is and helps them escape.